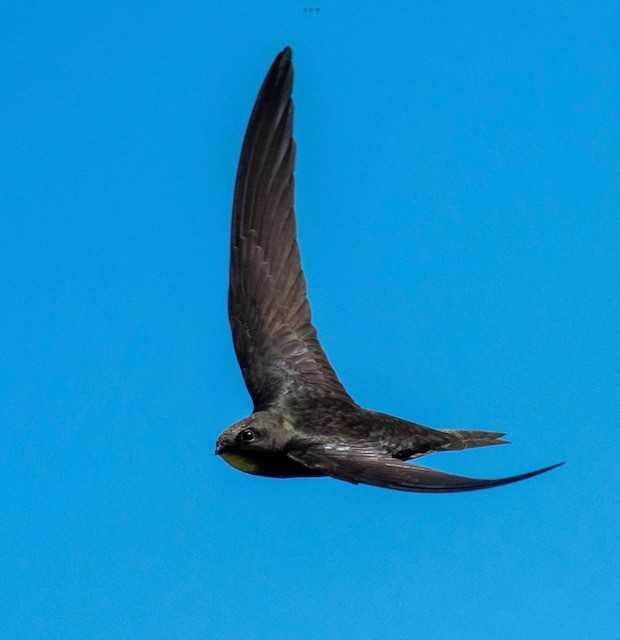 As many know, Huntly town Square is home to a colony of beautiful swifts who have been returning to nest, year after year for generations. When a large building like No.30 is home to swifts, it's imperative that, when work is being done, measures are taken so that the swifts are protected to ensure their safety and survival. We are being assisted and advised in these measures by both an expert ecologist from Landcare Northeast, together with The Huntly and District Swift Group, who will be monitoring the process during the whole construction period. We're very grateful for this invaluable support as its helps the contractors and HDT implement what has to be done to make sure all is well with this precious species.
Cally Smith from The Huntly and District Swift Group has provided the following update on No.30 swift protection;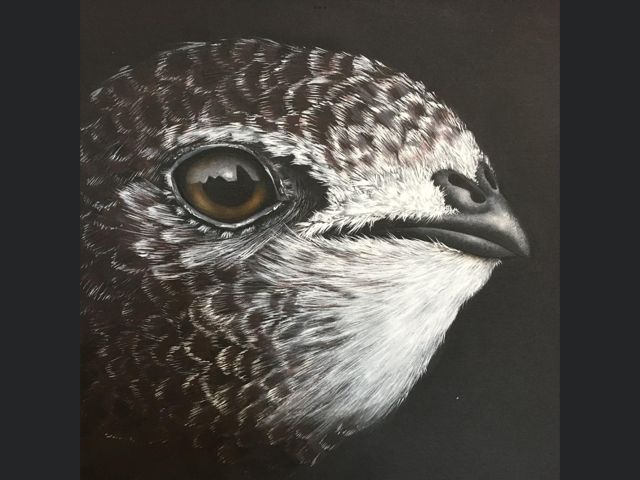 Here is a brief update on an exciting project we are involved with in the 'birth place' of the Huntly & District Swift Group! This is a listed building which is home to an extremely active swift colony which I have been surveying since 2017. The regeneration of this building to form a multi use community facility is going to be extensive and will span possibly a couple of swift breeding seasons.
The scaffold and wrap is now installed as you can see, and their are 10 Model 30 external boxes fitted to the scaffold to replicate exactly the position of the existing nest sites, plus a couple more boxes for good measure.
We will run two call systems one for each elevation to encourage the returning breeding swifts and can only pray they will take to their temporary accommodation. This kind of project has worked before in England and Europe so we can do no more but try. You can see these particular projects at www.swiftconservation.org The original nesting sites will be reinstated as is once that stage arrives, plus I hope we will be able to pop in a few more!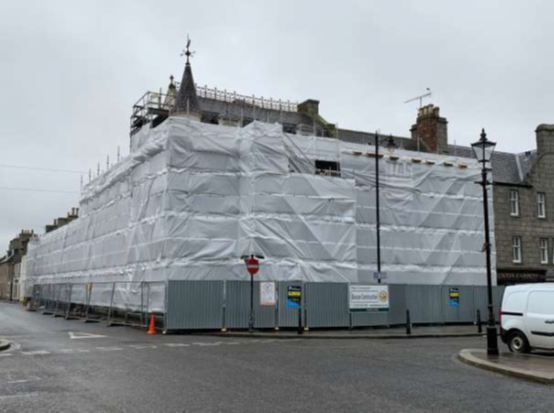 I am so very grateful to everyone involved with this, they have taken on board all my suggestions for mitigation and are very happy to work with us on protecting and further enhancing this very important colony. Huntly Development Trust and Bancon Construction are pulling out all the stops for our Aviators and i am so very thankful for the advice I received from Edward at Swift Conservation. The appointed ecologist Landcarenortheast is fully onboard and Aberdeenshire Council are looking at this project with great interest. It will become a precedent for future swift projects in the area.
Only time will tell if this is going to work and I know for sure with the help of some volunteers we will be keeping a close eye throughout the season. I will possibly have a tent set up outside all summer!!!
#savetheaviators #swiftconservation #huntlydevelopmenttrust #banconhomes #landcarenortheast